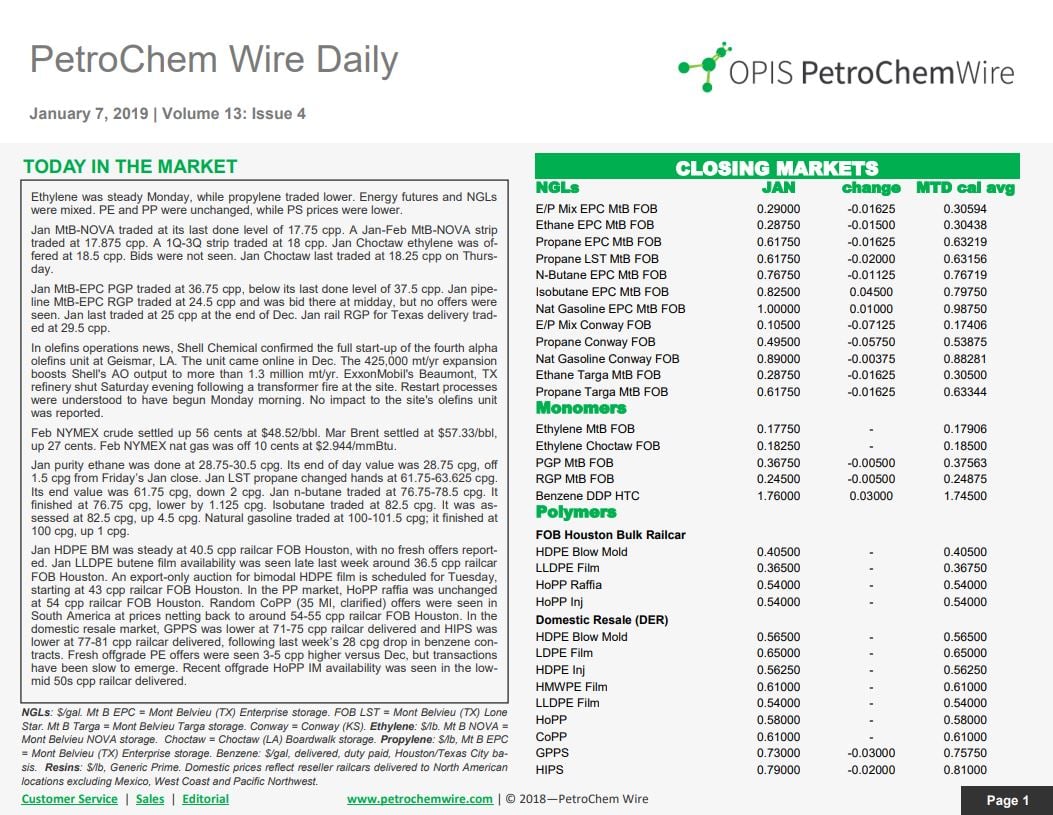 OPIS PetroChem Wire's Daily Wire provides closing prices and a summary of the day's trading activity for US ethylene, proylene, polymers and upstream NGLs markets. Begun in 2007, its olefins and polyolefins prices serve as benchmarks for a number of physical and swap contracts that trade on the CME/NYMEX Clearport system.

For more information, click here.
For all of our products and services, click here.